Cole and Vera, although they do not know it at the moment, will be getting brand new big kid beds in the near future. Mommaw and Hap Hap have purchased custom made, totally awesome twin beds for the two of them for their respective 4th and 2nd birthdays and I'm thinking they should arrive here in late May/early June. We have decided to let them share Cole's current bedroom so that Asher can easily move into the nursery that Vera has been in for the past year or so. I'm pretty lazy and do NOT want to have to move the crib and changing table, plus I'd rather have the kids on the same floor. I also didn't want to give up our loft, which serves as a guest bedroom, crafting area, and storage room.
Here are a few pictures of Cole's pirate ship bed...
View from the Front
Side View w/ Mattress (his will NOT have the skull flag)
Here is the bedding I have ordered him...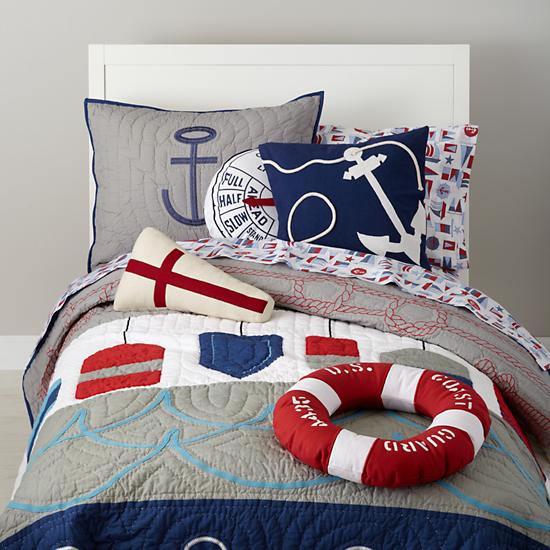 Oh Buoy! Bedding from Land of Nod
Vera will be getting this Princess Carriage bed...
Princess Carriage Twin Bed
Attached Toy Chest
Vera's bedding was a bit more of a challenge...I wanted to incorporate the gold accents (upholstered headboard, wheels, crown, etc) with a beautiful, princess-esque flair. To do this, I have ordered from a couple different collections...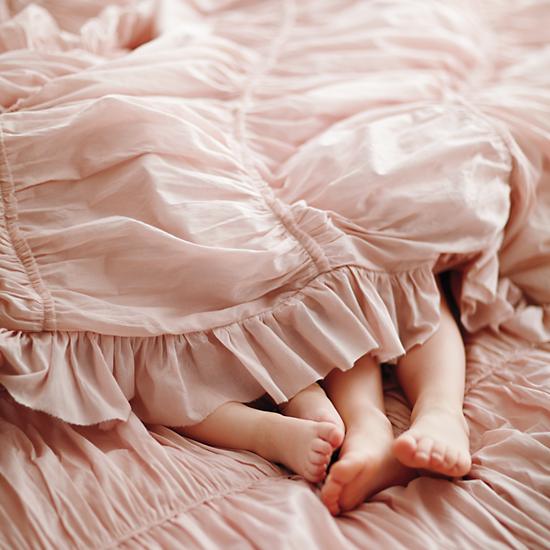 Antique Chic Duvet from Land of Nod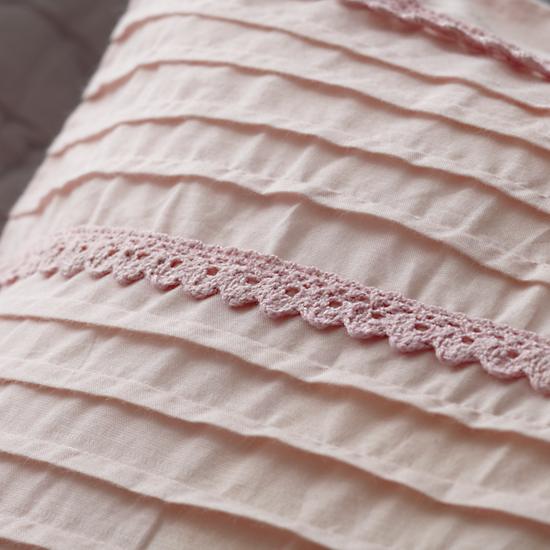 Antique Chic Pleated Sham from Land of Nod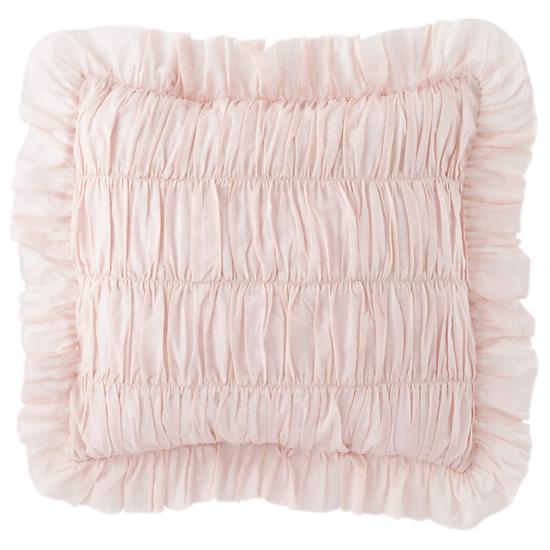 Antique Chic Rouched Throw Pillow from Land of Nod
PB Classic Stripe Sheet Set in Honeycomb from Pottery Barn
I'm excited to see how everything comes together! Pictures will definitely be posted once we have everything delivered and set up in their room :-D